TENLOT 360° is a revolutionary lottery and gaming B2B management platform powering TENLOT Group licensed affiliates around the globe. The application is comprised of an innovative operating system that provides players with an engaging, enjoyable user experience from any online platform (Retail POS, web, Android, iOS).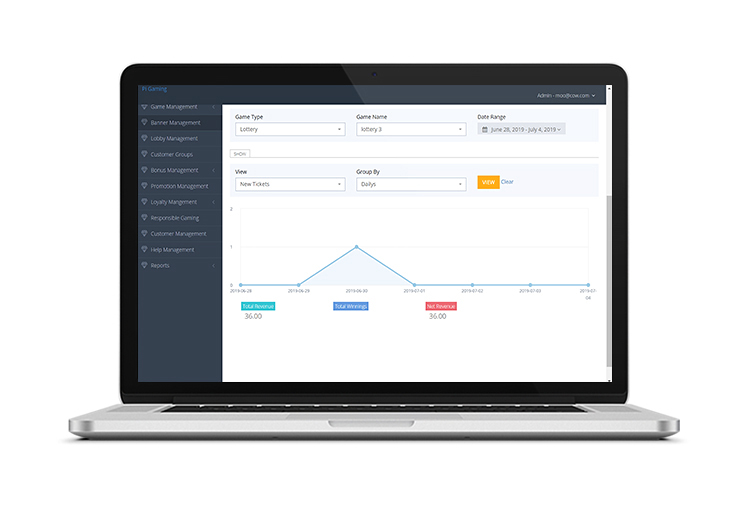 Support all
The platform supports all types of Lottery and Gaming activities, including more than 300 draw-based games, online scratch cards, slots, table games, instant games, and Bingo games and Bingo rooms, as well as a huge portfolio of best performing blockbuster games and exciting titles from the best providers in the industry.
All games incorporate unique combinations of reward mechanisms, such as cash bonuses, deposit bonuses, free tickets, mystery prizes, physical prizes, raffles, reward points and more, as well as dynamic loyalty programs and automatic life-cycle management.
Flexible & easy to use
While users enjoy the operating system, licensees appreciate TENLOT 360°´s robust, easy-to-use back office, and the responsible-gaming and regulatory framework. With a highly-flexible admin configuration – stake level, RTP, symbols to match and multiplier – the platform offers endless options to enhance and renew offerings to ensure long-term customer engagement.
Marketing tools
TENLOT 360° also offers a range of rich, real-time, fully-optimized and automated marketing tools. For example, it comprises embedded marketing and CRM tools integrated with a powerful event engine for maximum trigger coverage. The platform is a one-stop-shop for launching complete digital marketing campaigns -- including AB testing, execution and real-time performance insights.
The TENLOT 360° online gaming platform is a proprietary system offered only to licensed
affiliates. For more information about becoming a TENLOT licensee,
contact us
.